POSCO Indonesia Wins Gold Champion in Bisnis Indonesia CSR Awards 2021
Bisnis.com | 18:21 WIB
Bisnis.com, JAKARTA- At the "Bisnis Indonesia Corporate Social Responsibility Awards (BISRA)" which was held on April 22, hosted by Indonesian Business and Habitat Indonesia, POSCO Group won the "Golden Champion" award based on CSR efforts carried out so far.
Based on its management philosophy–Corporate Citizenship: Building a Better Future Together, POSCO Group in Indonesia is committed to creating, and practicing the values of fairness, transparency and ethics, as well as taking further steps for social progress in all activities and day-to-day operations management.
In the area of ​​social advances, POSCO Group in Indonesia has endeavored to contribute to overcoming social problems with empathy, developing local communities, and participating in philanthropy.
Amongst the many social contribution efforts, POSCO's belief and determination to foster Indonesia's future generation of leaders is noteworthy. POSCO Group has carefully designed, and implemented various CSR programs that help improve academic infrastructure not only in the Cilegon area (where POSCO operates an integrated steel factory together with PT Krakatau Steel (Persero) Tbk.), but also throughout Indonesia which ultimately touched the lives of hundreds of young generations in Indonesia.
For example, POSCO Group in Cilegon has helped local schools improve their sanitation infrastructure and facilities through the "Dream School-Ayo Semangat" program. Through this program, employees of the POSCO's joint venture company, PT Krakatau Posco, became a volunteer, among others, to paint, build fences, and clean, and make a donation to provide new tables and chairs for local students.
In addition to efforts to help improve conventional educational institutions, POSCO Group also cares to help underprivileged communities through the "Out of School Children Program". Under the program, POSCO is partnering with UNESCO, and fund US$ 900,000 to develop and provide fair and quality basic education for marginalized children in the Cilegon and Karawang areas.
As children from these areas and backgrounds grow up, they can further benefit from the POSCO Group's TJ Park Foundation scholarship program. For more than 15 years, POSCO Group supports young talents in Indonesia by providing scholarships to more than 400 local students, and further supports tuition and living costs for students enrolling in Masters or Doctoral programs at some of the most prestigious universities in Korea to learn more about various aspects Korea.
Equally important, PT Krakatau Posco through its subsidiary, PT KPSE Services Indonesia, has provided job training programs for young people in the Cilegon area who are looking for job opportunities. Through the program, trainees are taught basic industrial skills such as welding, electrical installation and lathe operation while preparing them for a more disciplined work environment through human resource development programs such as character building courses.
Despite the various limitations due to the pandemic, POSCO Group has, and will not only continue to take a comprehensive approach to nurture the next generation of Indonesian leaders, but also strive to take these extra steps to have a positive social impact throughout Indonesia. And, the recognition of Bisnis Indonesia for POSCO's CSR efforts at this time will certainly increase its contribution in the future.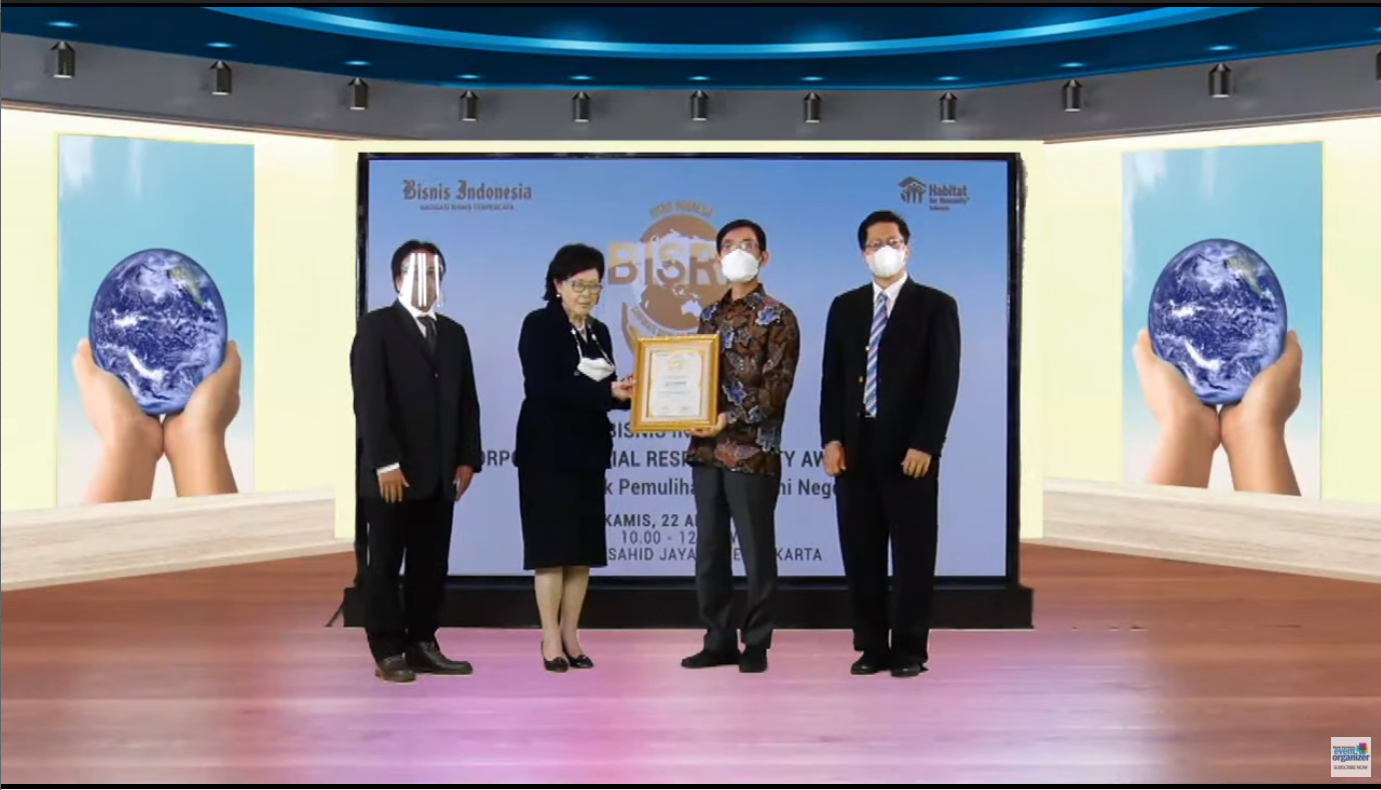 https://kabar24.bisnis.com/read/20210425/79/1386018/posco-indonesia-raih-gold-champion-di-bisnis-indonesia-csr-awards-2021